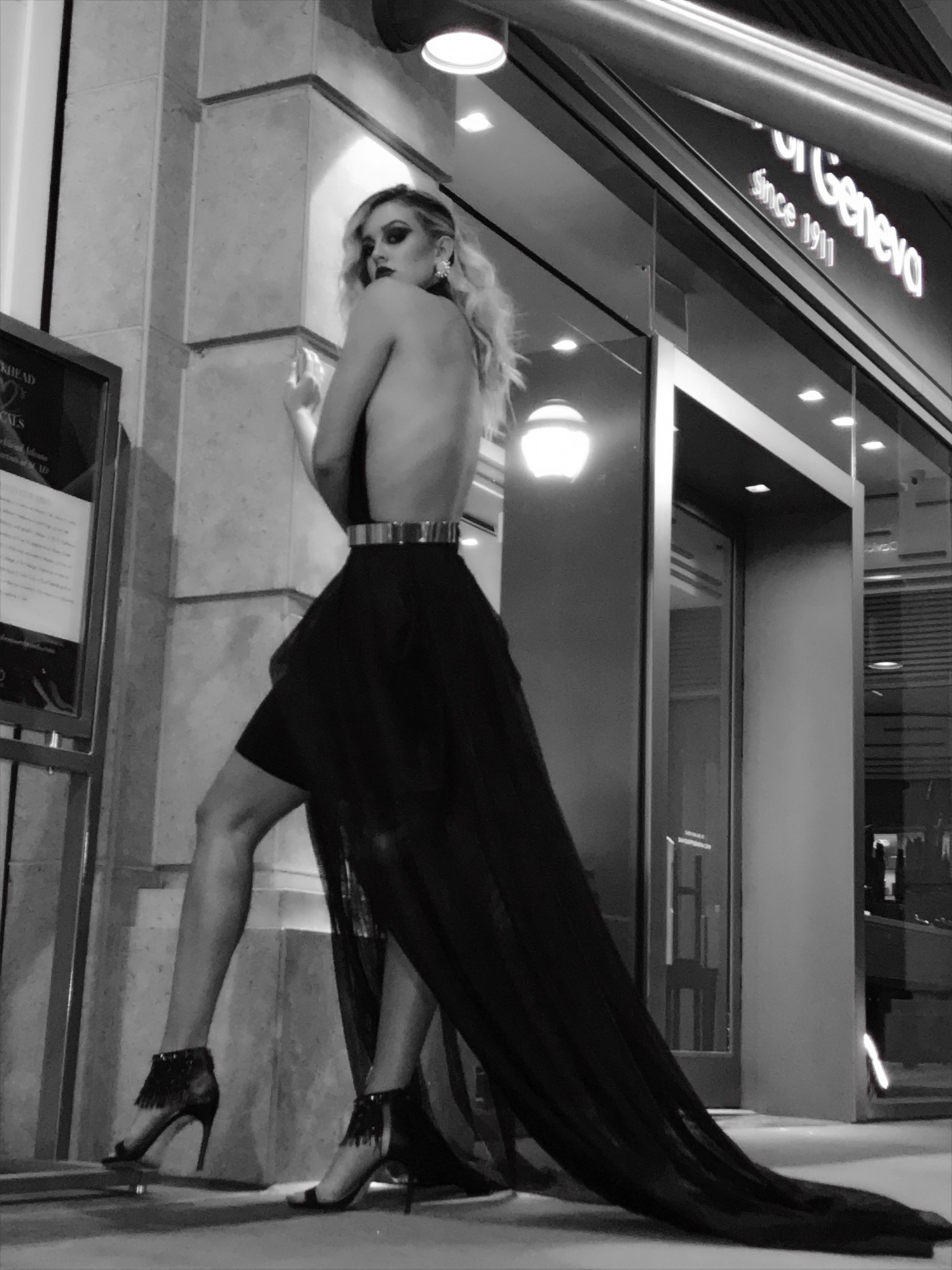 The Art Institute of Atlanta
For the second year in a row, the Art Institute of Atlanta has commanded the 'catwalk' at the annual Doggies on the Catwalk hosted at The Shops Buckhead Atlanta. These emerging designers continue to demonstrate their talent and creativity. They wowed guests with their edgy, glam and RTW looks. The designers' vision came to fruition through our partnerships with CLICK Models and the Green Room Agency. Nyssa Green and her spectacular team gave life to all looks with the right hair and make-up. [And] because these clever designers know how to make use of the best opportunities, they took the time before the event to shoot editorial photos with their models.
They make me very proud and it's been a pleasure serving as their professor at the Art Institute of Atlanta. The President and Provost sat in the front row of Doggies on the Catwalk and just gleamed with well-deserved pride. The featured designers were: Haze Devlin, Tyra Hart, Katherine Hillis and Tierra Macon.
Can't get enough?? Join us on June 12th at the AC Hotel in Buckhead for the Art Institute of Atlanta Senior Showcase runway show for more!