Eva Mendes appeared on Ellen for her first post baby interview wearing one of her signature designs, the Jacquard Maria dress in Sweetheart Red, for New York & Company. Eva was also sporting her own accessory designs for her post-baby television debut. From her extensive accessories collection, which includes necklaces, bracelets, earrings, handbags, and even headbands and scarves, Eva opted to wear her Golden Filigree Bracelet and Jeweled Fringe Choker to compliment her fit and flare dress.
Eva's holiday collection arrived in New York & Company stores this week, and is also available to shop online and nyandcompany.com.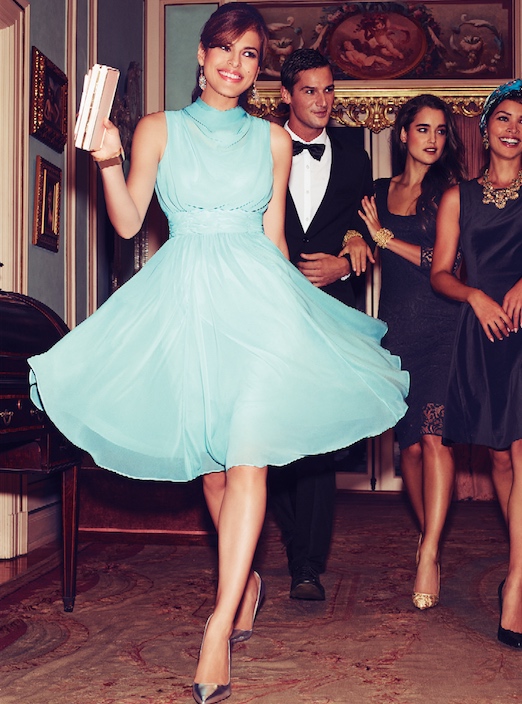 LOOKBOOK & CAMPAIGN IMAGES. The collection is modern yet classic. Very sophisticated. AND Eva Mendes, of course, is stunning in every look!
fashionado