When you've been playing the violin since the age of four and now your musical instrument is electric, well, then so are you - as in HOT! As hot as a pink violin in the hands of an artist, musician and fashionista. Sarah Charness is a wickedly talented artist musician living in New York City. She electrifies us with her violin and personal style. I first introduced you to Sarah this Fall and her new hit single with the Disco Killerz called GRIP. Her collaboration with the Disco Killerz continues with "Beautiful Life" and "Running For Our Lives." Both tracks are awaiting release and though Sarah was enthusiastic about the new music, she didn't say much about them, keeping the suspense high. We did chat about many other fabulous things, including her involvement with NYFW. See below:
Tell me about the transition from classical to electronic? I'd like to say that it was something that happened overnight, but was this gradual thing that started happening when I was 16 at a summer intensive program. A guy named Mark Wood came in and he showed off all of his gorgeous electric violins and I'd never heard of such a thing. And I was so pumped. Slowly but surely I got myself an electric violin.
How does living in New York City inspire and influence you, your music, your style? New York has allowed me to flourish as an artist because NYC is such an accepting place. You can be any color, any race, any gender, any anything - any artist has a place here and it's very unique. That's sort of what's allowed me to grow. To be in a totally wonderful, accepting city.
Tell me about the hot pink violin, it's fabulous. I did not design the instrument but the color I chose. I was only sixteen when I did but I think I would still choose the same thing. (She laughs). I wanted a violin that look like a Barbie violin.
Let's talk fashion... From a very early age I have loved clothes. As a performer I have to be comfortable. I have to be able to move around. Off stage I can wear all sorts of fun things. (...and she's does.) And NYFW? I don't have the schedule just yet because not all the designers have made their schedules, but for sure will let you know once I know which will be a few weeks before fashion week.
You've worked with such a diverse group of artists, from Josh Groban to Flo Rida. It's impressive. When you do something as totally obscure as I do you, really need to be versatile. It's good for your style and it's good overall.
What is your career wishlist? I'd love to work with some of the artists on the Armada label. For sure, Armin van Buuren. He's someone I have enormous respect for and his music is so classically influenced in so many ways that I think it would be really really cool to do that.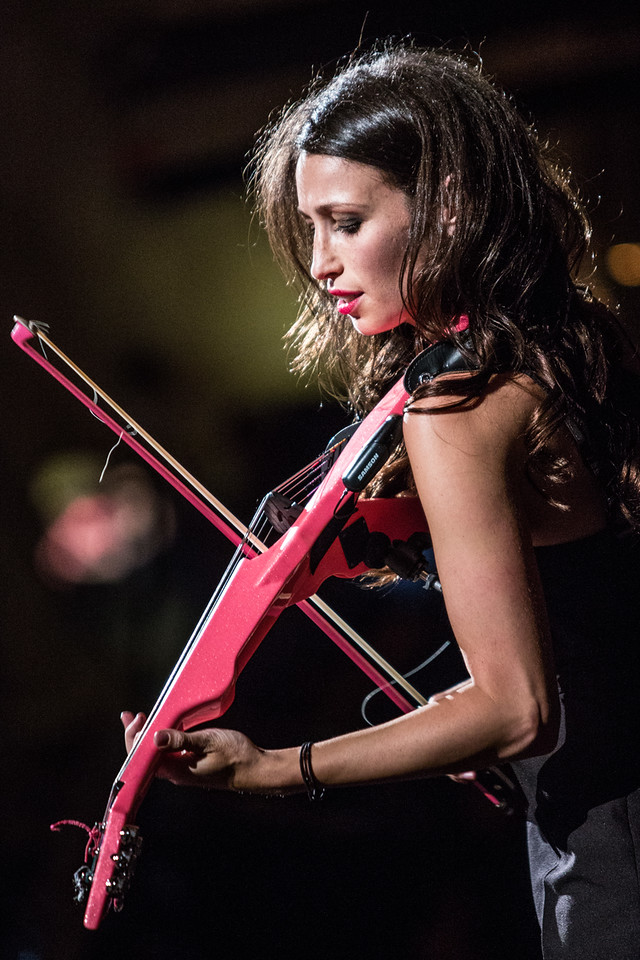 It was such a pleasure chatting with Sarah. Maybe next time it'll be over a bourbon during NYFW?! Lookout for Sarah Charness and make sure and visit her website!